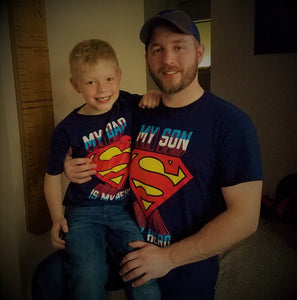 Hello, and welcome!
Hello, and welcome to the online home of The Great American Barbecue Company, LLC! We're a small business with big dreams of serving up joy to everyone we meet!
My name is Danny Smith, Owner and Chief Experience Officer!
I would like to take the opportunity to say a sincere THANK YOU for visiting us today!
We are incredibly passionate about barbecue! From our handcrafted rubs to our unique selection of BBQ gifts for all ages, we are serious about spreading flavor and smiles! Whether you're cooking beef, chicken, pork, veggies or anything in between, we've got something to help you enhance the flavor and make some great memories!
We are here for anyone who enjoys grilling and smoking, and also anyone who enjoys cooking in general. We can even lend a hand to the single parent or busy professional on the go!
No time to cook in between the soccer game and PTO meeting? Shuffling between meetings and virtual learning? Looking to get the kids involved with dinner so you can make great food and great memories
I know exactly what you're going through, and we've got you covered! Add these rubs to any meal to make cooking fast, fun a,d full of flavor!
I also want you to know that Customer Experience is everything to me. Our company mission is to Serve Up Joy, and help as many people as we can to do the same! Your satisfaction is how we measure success. If our customers are not happy, we're not doing what we set out to do. I'm always open to feedback and suggestions to help us be better for you!
We are continually looking for ways to improve our Customer Experience, make connections with customers, and create lasting relationships. I want to show you that we care about people, and that we want to earn your business each and every day.
We are here for YOU, so if you have any feedback at all please send us a message at CustomerExperience@GreatAmericanBarbecueCo.com. I would love the chance to chat with you and use your feedback to help us get better.
Thank you so much for stopping by our store, and enjoy the rest of your day!
Your Friend,
Danny Smith
---
1 comment